LAST UPDATE: February 21, 2014
A bit more than six weeks away before the mobile craze will hit Barcelona again during the Mobile World Congress - starting on February 24, 2014 - here's my annual list of side events and *places to be*: the events and networking cocktails – next to the classic big industry players mega parties – where I'm involved with or will be hanging around.
Please send me your networking event, cocktail or party, I'm happy to add it to my list. I will update this list weekly.
I hope to meet you at one of those events! If you'd like to meet me at Mobile World Congress to discuss a strategic project or have a talk on shift 2020, please get in touch or contact me directly on Twitter as @mtrends.
____________________________
Sunday, February 23rd, 2014
Mobile Sunday 2014
The ninth annual Mobile Sunday will take place Sunday 23rd of February,  at City Hall, in the heart of Barcelona.
Don't miss the most important networking event before #mwc14! Connect with mobile influencers, developers, investors and entrepreneurs in a relaxed social networking environment before the hectic week begins!
Rudy De Waele and shift 2020 invite you for an evening to meet and network with C-level industry leaders, creators, developers, investors, press & media working in the app economy.
The event is held in partnership with Claro Partners and supported by Adaptxt, the intelligent keyboard app for Android smartphones and tablets. Adaptxt is a brand owned by KeyPoint Technologies.
Why attend?
Mobile Sunday is where the stories that matter are launched the day before the conference starts. It's the place to be where you can meet those you've wanted to meet, and those who need to meet you. From startups, VC's, operators and handset manufactures – to the most innovative application developers and service providers from around the world.
Pitch Your App, Startup or Product on Stage (1-minute pitch)
The event offers the opportunity to Pitch Your App, Product or Company on Stage to the Mobile Sunday audience of C-level industry leaders, creators, developers, investors, press & media working in the app economy.
UPDATE: all pitches are now sold out!
Registration
Due to the popularity of this event (sells out every year!), attendants are asked to contribute a small  fee in order to better handle the people flow. A welcome drink is included in the registration fee.
Register and secure your tickets  for 10 euros here - http://mobilesundaybarcelona.eventbrite.co.uk
UPDATE: all Early Bird and Standard tickets are sold out! There are currently only some Last Minute tickets left to book. Make sure you to book to avoid being left out at the door!
You MUST have your ticket(s) at hand at the door.
Where? City Hall, 2-4 Rambla de Catalunya, 08007 Barcelona.
When? Sunday 23rd of February 2014. From 7pm to midnight.
—
IOT/BCN – Internet of Things Barcelona Meetup
My friend Marc Pous and the IoT Barcelona community are organising a meetup for anyone interested in the Internet of Things. Expect beers, speakers, live music and a nice terrace to discover the most outstanding Internet of Things projects in Barcelona and from around the world for this special gathering during the Mobile World Congress. Welcome to the future!
When? Sunday 23rd of February 2014. From 6pm to 8.30pm (most attendants will join Mobile Sunday afterwards
Where? Pangea- La Fosca – Doctor Trueta 113, Barcelona (map)
UPDATE:  SOLD OUT!
—
Hack The Ride
Hack The Ride is a 24-hour Hackathon that brings together creative and inquisitive minds to develop new mobile apps that will improve the motorcycle urban riding experience. Developers, designers and motorcycle users, all will be together at the same place for fun and an intense session of co-creation, hacking and collaboration.
Follow Hack The Ride on Twitter @HackTheRide
When? Saturday 22nd and Sunday 23rd of February 2014. From 12pm till 12pm noon.
Where? Hack The Ride will take place at the Mobile World Centre

____________________________
Monday, February 24th, 2014
Mobile Premier Awards
Appcircus will be hosting the annual Mobile Premier Awards, recognising the world's best apps of 2013. The event will be taking place on the evening of February 24th at the legendary Sala Apolo starting at 4pm.  The MPAs will be the main kick-off for the MWC 2014 and a great chance to start networking with key influencers in Barcelona, as well as an opportunity to discover some of the world's most innovative apps presented live on stage. Come along and enjoy the show!
When: Monday, February 24th at 4pm.
Where: Sala Apolo - Carrer Nou de la Rambla, 113, 08004 Barcelona, Spain.
—
MEF Connects MWC 2014
For the 12th year MEF is organizing the infamous MEF Connects MWC even bigger and better for 2014! The event will take place at the Museu d'Art Contemporani de Barcelona (MACBA) and it will be an exciting night of drinks, art and entertainment and the most effective and popular networking event of the Congress. The Museu d'Art Contemporani de Barcelona assumes responsibility for disseminating contemporary art, offering a diverse range of visions, and generating critical debates on art and culture, while aspiring to reach increasingly diverse audiences. It is an INVITE-ONLY event, register your interest to attend here and will receive more information nearer to the time.
When: Monday, February 24th, From 8PM until 1AM.
Where: The Museu d'Art Contemporani de Barcelona, Plaça dels Àngels, 1
 (map)
Metro: Universitat (L1/L2) or Liceu (L3)
—
Bubble Over Barcelona
Where Mobile Innovators Meet
This year, the Bubble Over Barcelona (BOB) mixer will take place in a very majestic, modernist building from 1906 located on scenic Paseo de Gracia, in the Eixample area.
The evening event will kick off with an intimate dinner for the sponsors, followed by a room-to-room cocktail party for 150 guests taking place on the first two floors of the building.
When: Monday, February 24th, From 8PM until 1AM.
Registration: Invite only
UPDATE:  SOLD OUT!
—
Dutch Mobile Networking Event

The Dutch Mobile Networking Event for Dutch speaking visitors of the Mobile World Congress is organising their annual event in the nice, creative Betahaus space. This event is sponsored and supported by leading brands and companies with the sector.
Visitor profile: decision makers in mobile technology sector.
Admissions: free, but pre-registration is required.
When? Monday, February 24th, From 7.30PM until 11.30pm.
Where? Betahaus - Carrer de Vilafranca, 7, Barcelona, 08024 Spain
____________________________
Tuesday, February 25th, 2014
GSMA Global Mobile Awards 2014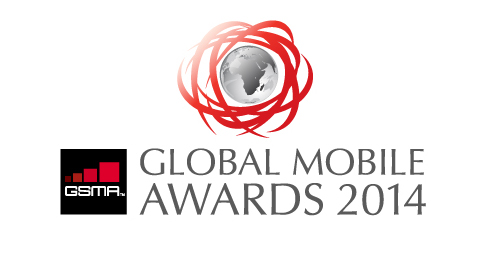 The Global Mobile Awards 2014 presentation will take place at the Mobile World Congress on Tuesday, 25 February 2013 as part of the conference programme. The Global Mobile Awards Ceremony is included in Platinum, Gold, Silver Passes and media who have been accredited to attend MWC.
When: Tuesday, February 25th, 14:30 – 16:30.
Where: Fira Gran Via, Avenida de la Reina Maria Cristina, Hall 4, Auditorium 1.
Metro: Pl. Espanya (L1/L3/L8)
—
Mobile Marketing Mixer Party
Look no further than the Mobile Marketing Mixer, which will be hosted at the spectacular Cerveceria Moritz, a unique building, transformed from the old Moritz beer factory into one of Barcelona's coolest venues.
The party kicks off at 8pm on Tuesday 25th February and runs till late. An open bar, light buffet and great music will be sure to make the night one to remember.
With only 300 tickets to give away, the Mobile Marketing Mixer is set to be one of the hottest events in town on Tuesday evening.
Guests will be invited by the Mixer's sponsors,  but we will be giving away some tickets in the run-up to the party. Keep following us on Twitter @Mmmagtweets and look out for our ticket giveaways throughout January.
When: Tuesday, February 25th, From 8:00 pm until late.
Where: Cerveceria Moritz, Ronda de Sant Antoni, 39 (map)
Metro: Universitat or Sant Antoni (L2)
____________________________
Wednesday, February 26th, 2014
Wearable Wednesday Barcelona
The inaugural Wearable Wednesday Barcelona event is scheduled on Wednesday, February 26 at 4YFN at the Fira de Montjuich. You'll be able to meet the most innovative wearable tech entrepreneurs, demo wearable products, share ideas and discuss trends in both local and global markets.
The topic of the first event is "State of the Wearable Economy" and will include presentations and panellists from Raimo Van De Klein, CEO of Glasseffect, Laurent Le Pen, CEO at Omate, Christian Lindholm, CEO at Koru Labs and some other speakers to be confirmed. Raimo will also launch his new startup EAZE. EAZE makes one of the most cumbersome processes we encounter on a daily basis frictionless by combining two of the most disruptive technologies around into one product. The result will amaze you (YES it will!).
Wearable Wednesday After Party
If you've still got the juice, those of you with VIP tickets are invited to a special VIP After-Party (secret location to be announced) for complimentary drinks, bites, music and festivities. A very special wearable prize will be raffeled off at the party. This is not a party you want to miss.
Wearable Wednesday events are an open community forum focused on the blending of technology, art and humanity in the Wearable Technology and Internet of Things ecosystem.   The goal is to provide a platform for industry innovators, entrepreneurs, builders and investors to connect with like-minded, motivated people with the knowledge, vision and partnerships that will move the Internet of Wearable Things ecosystem forward. Group Meetups will include both technical and market-oriented sessions. Wearable Wednesdays are held globally across the world's top tech centers, including San Francisco, New York, Dallas and London, and we continue to launch new locations periodically. Meet the most innovative wearable tech entrepreneurs in your community, demo products, share ideas and discuss trends in both local and global markets.
When? Wednesday, February 26 between 5 and 8pm CET.
Venue: 4YFN at the Fira de Montjuich (Backyard stage)
Tickets: The event at 4YFN is free, you need to register here in order to attend. Attendants MUST have a MWC valid pass to enter the 4YFN premises and the Wearable Wednesday @ MWC in Barcelona. Warning: Limited space!
UPDATE: SOLD OUT!
There are only some tickets left for WWbcn After Party here on Eventbrite. 
—
Swedish Beers
Swedish Beers, another classic Mobile World Congress side event and definately one of the most popular ones, amongst the insiders, organised by Helen Keegan.
Order tickets via Eventbrite:
http://www.eventbrite.com/e/swedish-beers-the-barcelona-edition-2014-tickets-10293037753?aff=efbevent
Please note, RSVP'ing on Facebook DOES NOT GUARANTEE YOU ENTRY! It just means you'll have all the info handily sent to your facebook calendar and/or email inbox and you'll get a reminder automatically nearer the time. All are welcome to attend if you have an interest in the mobile industry and enjoy a good chat.
When: Wednesday, February 26th, From 7:00 PM to 01:30 AM.
Where: Dos Trece, Calle Carme 40, Barcelona.
—
Wayra VIP Dinner & Afterparty
On Wednesday 26th February Wayra  organizes the Wayra VIP Dinner & Afterparty , that will take place @Mobile World Centre starting at 21:45h, where you will have the chance to connect with international mentors, investors, guest speakers and other key figures in the global entrepreneurial ecosystem.
It's an INVITE-ONLY event.
We are also very happy to announce that AppCampus is collaborating with the event as Sponsor.
When: Wednesday 26th, at 21.45h – late
Where: Mobile World Centre: Street: Fontanella num 2. (Pl. Catalunya)
Bus: L9,14,16,17,22,24,28,38,41,42,47,55,58,59,62,66,67,68,91,141,T1
Metro: L1, L3
____________________________
Thursday, February 27th, 2014
MLOVE  MWC 2014 AfterParty
Join the MLOVE mobilistas at Ocaña Barcelona for another traditional afterparty.
Before you book your return flight this year, make sure to stay the last night for the "coolest party during MWC week" … (so we have been told
Register here, tell a friend … more event registration info in January. MWC Barcelona Parties – take note !
When: Thursday, February 27th, From 7:00 PM.
Where: Ocaña Barcelona, Plaça Reial, 13 14 15 (map).
Metro: Liceu or Drassanes (L3)
about.me

Digital Transformation Strategist, Keynote Speaker, Author, Curator, CEO shift 2020

Rudy propels leaders to stay ahead of what will transform their business through hosting innovation events, speaking live at conferences, and facilitating senior executive brainstorms. Over the past 18 years, Rudy has coached CXOs on Digital Transformation and Open Innovation strategies. He has helped diverse global brands such as BMW, IBM, Louis Vuitton, PayPal, Samsung and World Bank and mentors many startups. His latest book shift 2020 - How Technology Will Impact Our Future delivers impactful insights into how future influences such as wearables, IOT, robotics and AI will have on our collective daily lives and includes foresights by some of the world's leading technology experts from Google, Kickstarter, Microsoft, Spotify, and Telefonica. Rudy is a graduate from Singularity University and he has developed more than 200 leading industry events across more than 50 cities globally such as Mobile Mondays, AppCircus and Wearable Wednesdays. Known internationally as a thought leader in Mobile 2.0 where he was a proponent of open innovation and the development of the app economy ecosystem, he lectures regularly at top technology conferences. Rudy is a Belgium native currently based in Cambridge, UK. Clients: Base, BlackBerry, BMW, CBRE, Cheil Worldwide, City of Barcelona, Coca-Cola, Ericsson, European Commission, Holtzbrinck, IBM, Intel, Louis Vuitton, Microsoft, Millicom (Tigo), MTN, Nokia, PayPal, Philippe Starck, Orange, Samsung, SapientNitro, Telcel, Telefonica, TIMWE, Vodafone, Young & Rubicam, World Bank. Contact Rudy here for any event or project inquiries.

Search mTrends